Orthodox Jewish boyband The Chevra had a massive hit a few years back with Lecha. 
Then, a nice Yeshiva boy David Lavon took the sound and reinterpreted it with his own homemade video that showed other Yeshiva boys just goofing around across the world including London, Israel and the States.
It was uploaded onto Google Video and You Tube to much acclaim.
The resulting video became a cult classic that has inspired other frummers to do their own thing and now, a group of frum girls have decided to also goof around to the song.
View video below: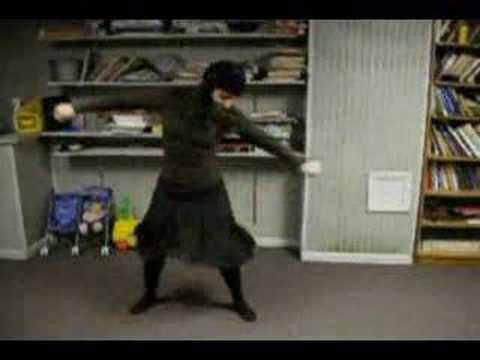 The special girls version is in honour of a bridal shower and features the girls trying to emulate David Lavon in their own way.
From licking lollypops to dancing in the street, the video is a testament to the influence Lavon is having on Jews around the world.
Want to see the original? View David Lavon's materpiece below: